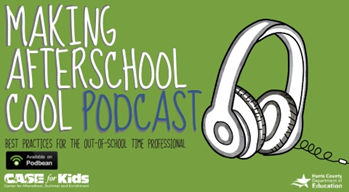 Available on iTunes, Podbean, our ever you listen to your favorite podcast.
This episode of the Making Afterschool Cool Podcast features the Out 2 Learn resource network. Initiated in 2017, Out 2 Learn is a collaborative initiative dedicated to increasing access to and improving the quality of out-of-school time (OST) opportunities in Greater Houston. This is a collaborative effort led by Houston Endowment, the City of Houston Mayor's Office of Education, Harris County Department of Education's CASE for Kids, and United Way of Greater Houston. Out 2 Learn is a valuable resource for parents in Houston to find out-of-school and afterschool programs that will benefit and engage their children.
During this this podcast you will learn about:
· The purpose of Out 2 Learn
· Other similar quality initiatives in Texas and United States
· Out 2 Learn as a resource for youth service providers
· Out 2 Learn as a resource for parents
· Future funding opportunities related to COVID-19
Guest
Tiffany Echevarria has served the community for over seven years through various capacities. She is tremendously grateful for the opportunity to have served as an AmeriCorps member implementing an afterschool program. She credits that experience for inspiring her dedication to the OST field. Tiffany currently manages grant processes aimed at strengthening programs that support youth ages five to early adulthood. She also supports several projects that convene partners to work collaboratively, including Out 2 Learn.
Resources
Greater Houston COVID-19 Recovery Fund
Greater Houston COVID-19 Recovery Fund — Inquiry Fund
Harris County Department of Education
---
Please follow this link to retrieve valuable information from the City of Houston on how to prevent COVID-19 and practices to implement to protect high-risk individuals!
---
Have a girl in grades 3rd – 12th? Both of you can experience Girls Empowerment Network's live programs and resources from the comfort of your own home. Do a quick tutorial, download an activity, or connect with others in our network through a live workshop to combat stress, anxiety or anything that may be on your mind. 
---

Collaborative for Children and Workforce Solutions, in partnership with the City of Houston, Harris County and other community partners, will match you with high-quality child care that best suits your family's needs. And, you can apply for financial assistance to offset child care expenses from Workforce Solutions.

IMPORTANT INFORMATION:
PLEASE READ THE INFORMATION BELOW BEFORE COMPLETING THE REGISTRATION FORM.
If you, or anyone in your household, have tested positive for COVID-19, have a case "under investigation," or have been determined presumptively positive and asked to quarantine, DO NOT APPLY for child care services and follow the advice of health care professionals.

If you only need financial assistance and do not wish to complete the above online registration form, you may download a pdf file attached.
---
LOCAL SUPPORT AND RESOURCES
Anyone currently experiencing COVID-19 symptoms should contact their healthcare provider. Harris County residents without access to healthcare can call the triage line for COVID-19-related questions at 713.634.1110 from 9am-7pm, 7 days a week. For more information on COVID-19, please go to www.ReadyHarris.org or www.hcphtx.org.
Harris County/Houston Self-Assessment Tool: Determine whether you may need further assessment or need to be tested for COVID-19.
Coronavirus: Houston Health Updates
Houston Food Bank: Find a partner near you, apply for SNAP, call their helpline at 832.369.9390 or text FOOD to 855.308.2282 to find your nearest food pantry.
Houstonians with disabilities can still contact MOPD staff for referrals and constituent services by calling 832.394.0814 or by emailing mopdmail@houstontx.gov during normal business hours.
LOCAL CORONAVIRUS HOTLINES
For Harris County Residents:
The Harris Center's Harris County COVID-19 Mental Health Support Line: 833-251-7544 (Available 24/7)
Harris County Public Health: 832-927-7575* (*This number is staffed 9 a.m. to 7p.m. everyday)
Harris Health System: 713-634-1110* (*This number is 9am-7pm, everyday clinical-related questions only)
For City of Houston Residents:
Houston Health Department: 832-393-4220* (*This number is staffed 9 a.m. to 7p.m. M-F, 9am-3pm on Sat.)
For Fort Bend County Residents:
Fort Bend County Health & Human Services: 281-633-7795* (*This number is Monday-Friday from 8:00am to 5:00pm)
For questions about COVID‑19, including finding a doctor or accessing medical care, dial 2‑1‑1, then choose Option 6.
(Hours: 7:00 a.m. – 8:00 p.m., 7 days per week)
---
Please share with you families, clients, networks, schools, and friends.
Next Friday – 7-8 grades Parent/Caregiver Session 20 minutes.
Following Friday's – and 9-12 grades Parent/Caregiver Session 20 minutes.
---

Mayor's Office of Education has compiled a list of resources for the community. Please visit the website here. Check back often as it is a living document that changes daily.
---
Scholastic Learn at Home website. This free resource provides all children PreK through high school hours worth of learning journeys that span the content areas to keep them academically active while schools in your community are closed.
The site supports children with approximately three hours of learning opportunities per day, including projects, articles and stories, virtual field trips, reading and geography challenges, and more. These daily learning opportunities were carefully curated by our editors to reduce the burden on teachers and families needing to create meaningful learning experiences.
The Scholastic Learn at Home website does not require a username or password, so it is open freely to all, on any device. It is designed to limit the need for printing and allow students to learn independently or with their families.
We invite you to share this free resource with your educators and families in your community.
www.scholastic.com/learnathome – Keeping Kids Reading, Thinking, and Growing
www.scholastic.com/coronavirus – Teaching our World: The Coronavirus
---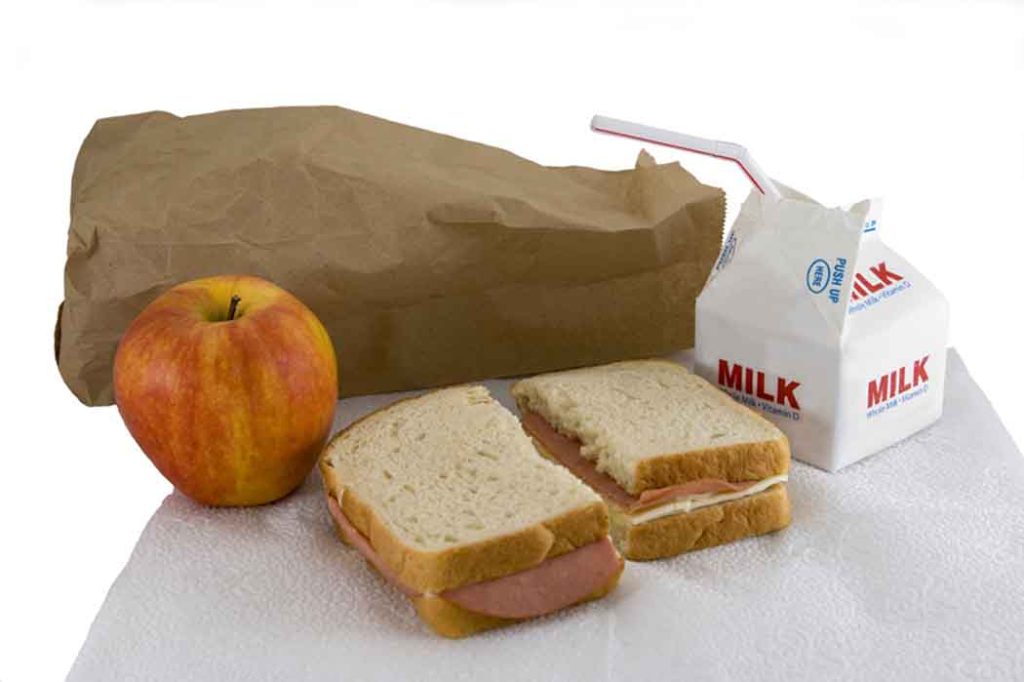 Select your state and/or provide your address below to find meal sites while schools are closed. This site currently has data for Louisiana, Tennessee, Virginia, and Texas, provided by state education agencies, plus some data from California and Alabama provided by local districts https://schoolmealfinder.hoonuit.com/
---

Community Design Resource Center has compiled a list of resources for individuals to navigate available resources. Please share with your networks. CDRC plans to continually update the Resource Pack with any additional information and you can always find the most recently updated version at their website.
---