CLIMATE CHANGE EMERGENCYCLASS SERIES: SAT. 8/1 AND 8/15 10:00AM – 11:30AM **ZOOM LIVE CLASSES – Complimentary- Reserve your ticket here.
** Plan to attend both classes to get the most out of the presentations.
CLASS 1: Sat. 8/1: Introduction to Climate Change: The Problems and the Solutions. Jim Blackburn will present an overview of the problem of climate change that will be the KEY issue facing the world in the 21st Century. Blackburn will summarize the changes in our Texas and global climate that have been forecast, and he will present a range of solutions that will redefine our current economic, agricultural and industrial models.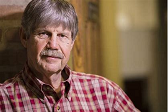 Presenter: Jim Blackburn is a Professor in the Practice in the Civil and Environmental Engineering Department at Rice University, co-director of Rice University's Severe Storm (SSPEED) Center and a Faculty Scholar at Rice's Baker Institute where he is leading a project to development of a United States standard for storing carbon in the soil of prairies and grasslands. He is both an environmental lawyer and planner and has written two books about the Texas coast with the most recent – A Texan Plan for the Texas Coast –released in October 2017 by Texas A&M Press. Jim was selected a Rice University Alumni Laureate in 2018.
CLASS 2: Sat. 8/15: Plants and Food in a Changing Climate. This second part of the series focuses on the looming threats to the food supply and reasonable avenues for changing the trajectory explained in Class 1. Reforestation has high potential not only because forests sequester carbon in many ways, but also because they use water to cool the planet and produce more plants. Various efforts to diversify, improve, and localize our food supply are surveyed together with opportunities to support them.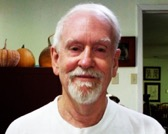 Presenter: Bob Randall, PhD. Dr. Randall is a food systems anthropologist and permaculture designer with a five-decade involvement in food systems both as a researcher, educator, and activist. He helped found and direct Urban Harvest for 14 years and is a board officer of both OHBA-Organic Educators and the Permaculture Institute of North America. His best-selling 2019 book Year-Round Food Gardening for Houston and Southeast Texas explains how to adjust food plant lists and planting schedules to the ever-warming climate. Dr. Randall has been teaching about ways to reverse climate change since 1999