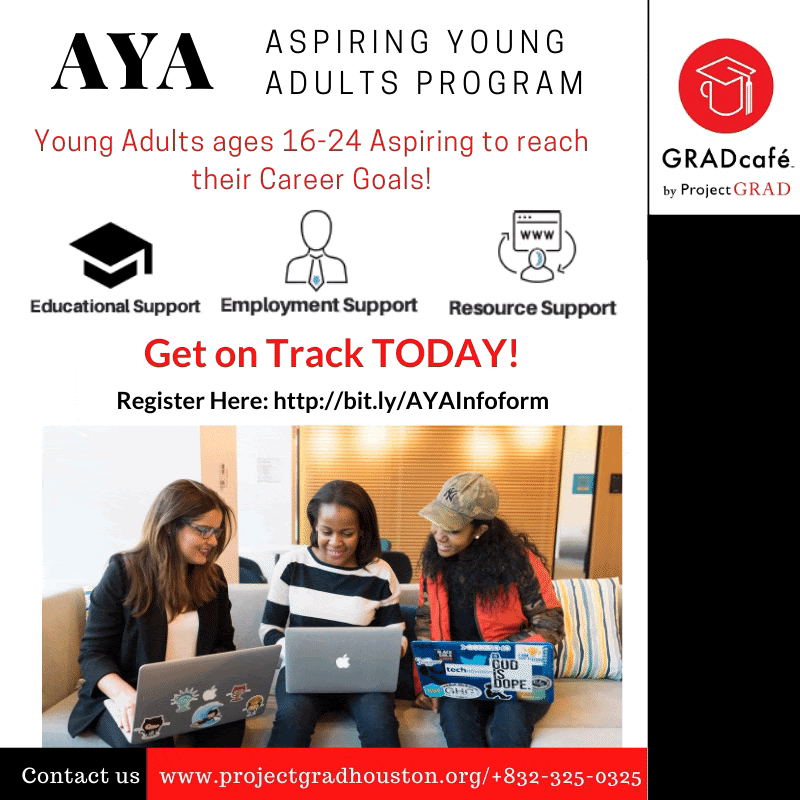 Aspiring Young Adults Info FormAspiring Young Adults is a mentoring program through GRADcafé by Project GRAD that addresses the personal, educational, and social needs of young adults and adults that are disconnected from education and who are committed to joining the program and working together with their mentor to develop and achieve their specific goals.
A mentee (that is you) needs to be committed to putting in the time, energy, and work in order to reap the benefits of this program. We look forward to meeting you.
Interested? Then REGISTER here!