A big thank you goes out to our youth and staffers who made this year an eventful Lights On Afterschool.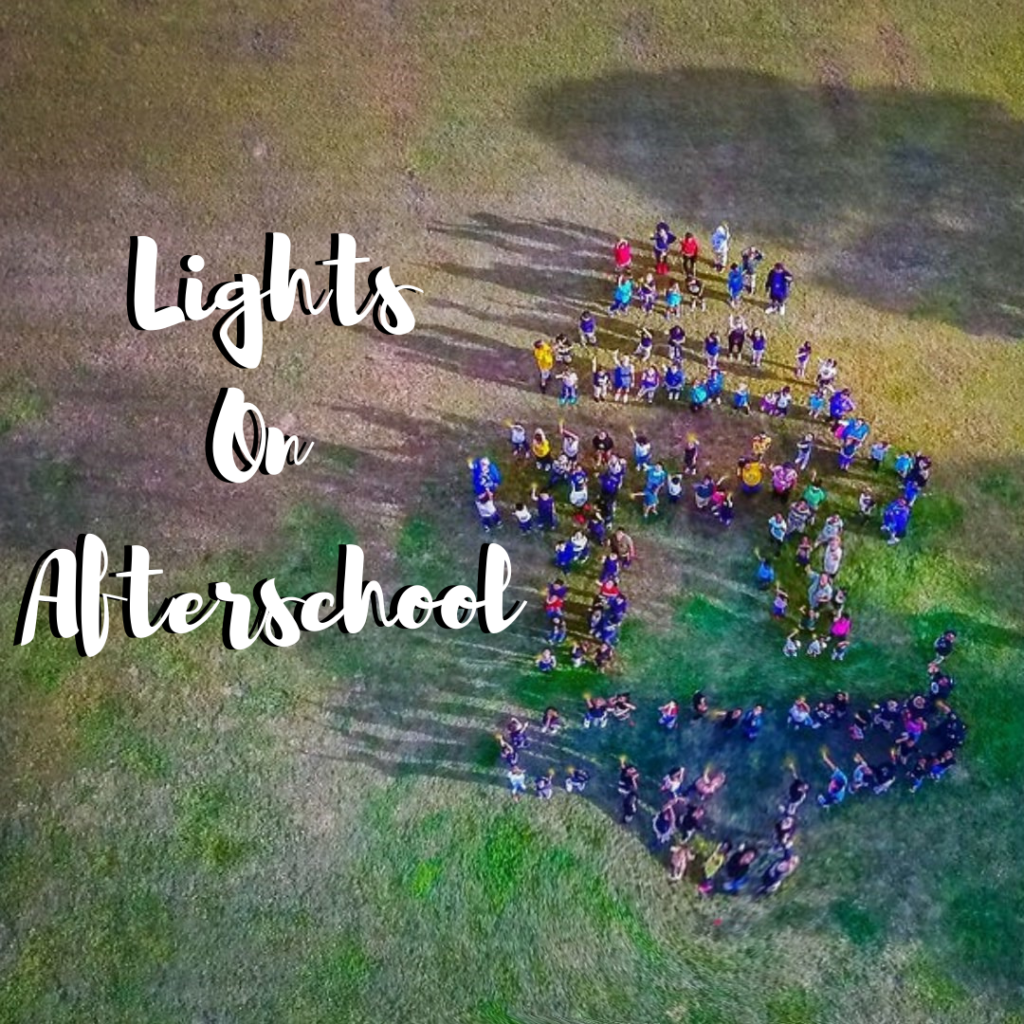 Celebrate the 20th annual Lights On Afterschool Oct. 24, 2019!
Launched in October 2000, Lights On Afterschool is the only nationwide event celebrating afterschool programs and their important role in the lives of children, families and communities. The effort has become a hallmark of the afterschool movement and generates media coverage across the country each year.
The Afterschool Alliance organizes Lights On Afterschool to draw attention to the many ways afterschool programs support students by offering them opportunities to learn new things—such as science, community service, robotics, Tae Kwon Do and poetry—and discover new skills. The events send a powerful message that millions more kids need quality afterschool programs.
Houston's celebration will be held at Hermann Park on Thursday, October 24, 2019 at 4:30 pm.
Youth and families welcomed! Out 2 Learn will gather 300 youth and families to be "mindful about afterschool". We will offer a 30 minute mindfulness and yoga presentation followed by a photo-opportunity. Afterwards participants will "make" a shape of a lightbulb by standing in key places. This day is to bring awareness and celebrate OST programs. Prominent Houston landmarks will be lit the "Afterschool Alliance" signature yellow and blue. (Confirmed locations: City Hall, Aquarium, & Montrose Bridge)
Celebrate with us! RSVP to join
O2L is committed to expanding access to high quality out-of-school time services to all families in Greater Houston, and we understand that many OST providers are challenged by everyday barriers that negatively impact programming attendance and retention, or youth engagement. To combat these barriers, O2L is excited to announce the first Barrier Buster Request for Proposal this fall 2019!
What is the Barrier Buster Request for Proposal?
The Barrier Buster Request for Proposal is a new opportunity for O2L to expand its' reach and support of out-of-school-time. This funding opportunity aims to target barriers that directly impact youth attendance and retention, or youth engagement within OST programs. OST providers can request up to $10,000 for the cycle in which they apply. Barrier Buster applications will be released in fall 2019, spring, and summer of 2020.
Who can apply?
Any free or fee-based OST provider with a 501c3 status (minimum of 2 years) and serving youth 5-18 years-old during out-of-school time hours. Awarded 2019-2020 Fall/Spring project partners can apply for a site that is not currently funded by Out 2 Learn. Barrier Buster grantees cannot reapply for remaining cycles in 2019-2020.
Public and charter schools running an OST program on their campus are eligible to apply for this grant. Schools are encouraged to work with their OST provider (if applicable) or their district's grant department/ foundation. Contact Karen Beltran at KBeltran@unitedwayhouston.org and Tiffany Echevarria at TEchevarria@unitedwayhouston.org for questions.
What are qualifying Barrier Buster requests?
OST providers face all kinds of barriers that impact their ability to program daily. Barriers include but are not limited to transportation, competing priorities, parent/youth buy-in, incentivizing youth voice, or community awareness of youth programs. Barriers are unique to each community and population of students served. OST providers are the experts of their communities and best understand their own challenging barrier(s). There is no one-size fits all, you tell us the barrier true to your program, your students, and your community!
Please keep in mind, priority will be given to requests that use funds toward direct service.
Qualifying requests will:
Identify a clear barrier that is a recurring challenge for the OST provider during programming hours.
Provide a clear rational for how the barrier directly impacts youth attendance and retention, or youth engagement.
Describe how this barrier is unique to the program in the proposed community.
Provide a clear description for use of Barrier Buster funds requested to address the barrier(s) identified.
Requests should not exceed $10,000.
What are non-qualifying Barrier Buster requests?
Requests from for-profit OST providers.
Requests from Out 2 Learn 2019-2020 Fall/Spring funded sites.
Requests exceeding $10,000.
What are the Requirements?
Application: Applicants must answer all application questions and submit a program budget. To review application questions, see here. Applications must be submitted on e-Cimpact.
Project Budget: Please provide a minimum of one price quote for program purchases over $500. Project Budget should be specific and itemized:

Program Revenue (all associated donations, i.e. cash and in-kind)

Program Expenses (all items with associated costs; indicate which expenses will be paid for with O2L Barrier Buster funds.)

Supporting Documents: Applicants must also submit an IRS 501(c)(3) designation letter (minimum of 2-year status), the most recently completed IRS Form 990 Income Tax Return (filed within the last 3 years), and a signed copy of the Anti-Terrorism Patriot Act form (also found within the resource center on e-Cimpact).
e-Cimpact: All applications and supporting documents must be submitted on e-Cimpact. Please watch the pre-recorded Barrier Buster proposal conference linked in the timeline and next steps below. The URL link to e-Cimpact is required to create a login and to submit a Barrier Buster application. This link will be provided in the video.
What is the Timeline?
Fall 2019
Barrier Buster Kick Off
Monday, August 26, 2019
Application on e-Cimpact and Pre-Recorded Proposal Conference Go Live
Monday, September 16, 2019
Webinar Viewing Dates
Monday, September 16, 2019 – Friday, September 27, 2019
Technical Assistance Call (optional)
1.202.602.1295
Conference ID:
909-586-147 #
Thursday, September 19, 2019 (10:00 am-11:00 am)
Application Deadline (e-Cimpact submissions only)
Thursday, September 26, 2019 (11:59 pm)
Award Notices
Friday, October 18, 2019
Disbursements
On or by Friday, October 25, 2019
Grantee Report
Wednesday, January 15, 2020 (by or before)
What are next steps?
Interested applicants are encouraged to watch the pre-recorded Barrier Buster Proposal Conference. In this video, details pertaining to the funding process will be outlined along with step by step instructions for how to navigate the e-Cimpact portal. The e-Cimpact link to apply for this grant will be shared in the video as well. You can watch the pre-recorded proposal conference here.
To obtain a login for e-Cimpact or if you already have a login and need to obtain access to this application, please email e-Cimpact at e-Cimpact@unitedwayhouston.org for your request.
Attend the upcoming Technical Assistance Call on Thursday, September 19, 2019
10:00 am-11:00 am (optional).
What are the grantee requirements?
If awarded Barrier Buster funds, grantees are expected to complete the following:
Agree to, sign, and return the Service Provider Agreement via email to KBeltran@unitedwayhouston.org by the due date assigned.
Use Barrier Buster funds in accordance with the Service Provider Agreement and set timeline.
Submit Barrier Buster Grantee Report within 30 days of project completion, no later than January 15, 2020.
Questions
For question about the Barrier Buster process email Karen Beltran at KBeltran@unitedwayhouston.org and Tiffany Echevarria at TEchevarria@unitedwayhouston.org. For questions about e-Cimpact please email e-Cimpact@unitedwayhouston.org.

We want families to find out about all the great programming you offer during the summer, so send us your program info to get listed on Out2LearnHOU.org!

If you are new to Out 2 Learn, fill out the submission form and email it to us! If you are already listed on Out 2 Learn, let us know if you have any updates!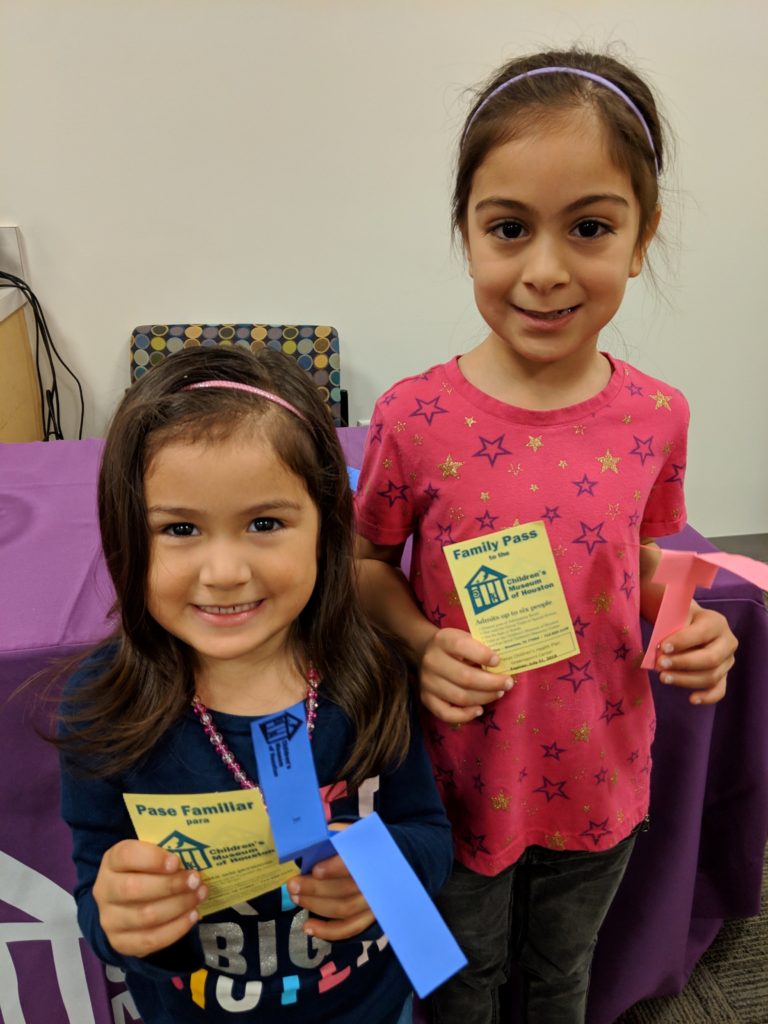 If you are a nonprofit organization, you can receive FREE access to Children's Museum of Houston by becoming an Open Doors partner!

As a partner, you can:
Request family passes (admits 6 individuals) to distribute to clients
Schedule free & unlimited group visits to the Museum
Receive monthly newsletters showcasing special events & opportunities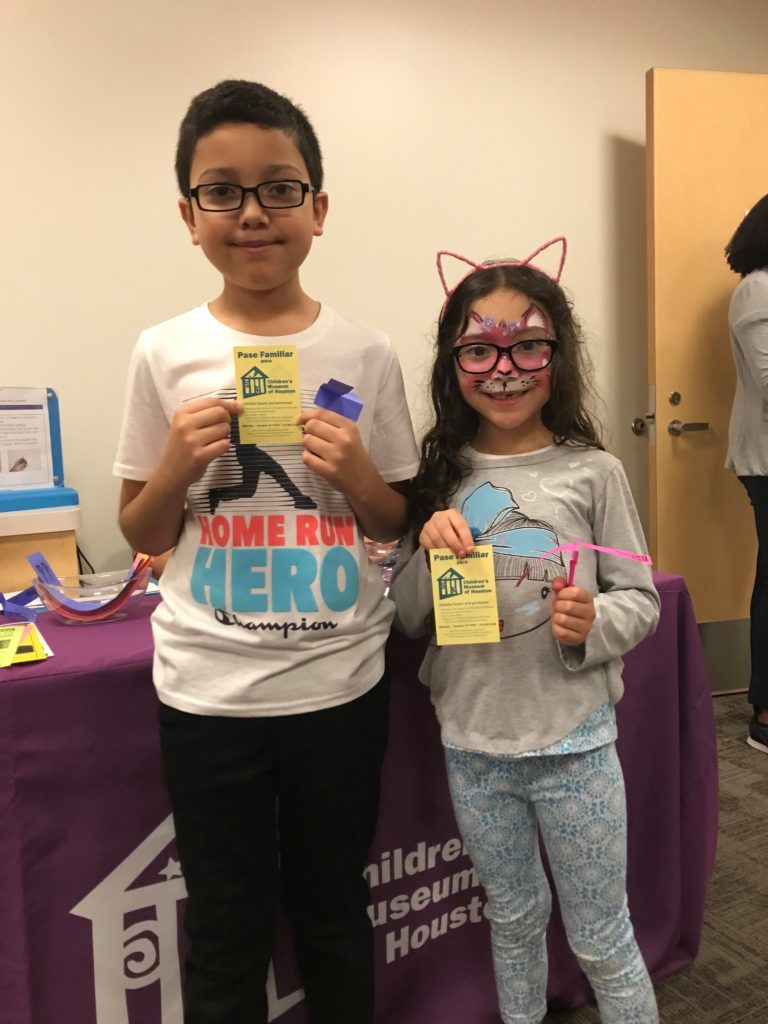 Contact Mónica Santillán-Salinasto to join Open Doors or if you have questions!

Did you know that United Way's Nonprofit Resource Library gives you access to reference books on a variety of topics that include: grantwriting, marketing, leadership & team building, and more? This includes the Grantspace Online Foundation Directory, a database of grant funding opportunities!

Every 3rd Tuesday of the month, from 1:00 to 4:00 pm, you can drop by to make use of the library's resources at no cost! Interested? Contact Karen Beltran for more information.


What if you could find out about safe, affordable, and accessible after school and summer programs for kids in one place, removing the hassle of endless internet searches and word-of-mouth inquiries? The Out 2 Learn website offers this very convenience to residents of the Greater Houston area with the click of a button.
Out2LearnHOU.org is a free, new resource that locates out-of-school time (OST) programs for youth ages 5 to 18 by zip code as well as several other filter options. "It is the first searchable database of its kind in Houston," says Juliet Stipeche of the Mayor's Office of Education, which is one of four founding partners of the Out 2 Learn initiative. Other founding partners include Houston Endowment, United Way of Greater Houston, and Harris County Department of Education – CASE for Kids.
Out-of-school time (OST) is a term that represents the time and space outside of regular school hours, and studies show that the way youth spend their time during these crucial hours has an impact on their overall health and well-being as well as school academic performance.[1] Youth OST programs, including traditional after school and summer programs such as through the YMCA, Big Brothers Big Sisters, and Girl Scouts, thus offer enormous potential for encouraging positive and healthy youth development.
With the advent of social media and numerous competing influences in the lives of children in the 21st century, OST programs alternatively provide healthy, positive outlets for youth to "explore interests and passions in a safe and supportive environment," says United Way program manager, Tiffany Echevarria, who oversees Out 2 Learn outreach efforts.
Alongside receiving valuable academic support, such as tutoring and homework help, OST opportunities also allow youth to learn and reinforce soft skills that are necessary for thriving and competing in today's workforce. Commonly referred to as social emotional skills or 21st century skills in various industries, examples of such competencies include teamwork, conflict resolution, taking initiative, and demonstrating responsibility.
Houston Endowment, funder of the Out 2 Learn initiative and long-term supporter of education opportunities for youth in Greater Houston, brought together the foremost leaders of OST in Houston to establish Out 2 Learn. "We knew we would need the leadership and support of key stakeholders and system leaders working together," says Tonyel Edwards, Program Officer at the Endowment.
If you are a parent looking for high-quality OST opportunities for youth, now is a prime time to search for after school programs on Out2LearnHOU.org as students return to school in the new year.
Alisha Sawyers, a mother of 5 daughters who resides in the Acres Home neighborhood in Houston, speaks highly of the YMCA after school program that her daughter, Diamond, age 9, has been enrolled in since September 2018.
"It's been wonderful. My daughter loves it, and I love it. We don't miss a day," says Sawyers who enrolled Diamond into the program after seeing that she was struggling academically. After joining the program however, Sawyers saw Diamond's grades significantly improve as a result of the one-on-one tutoring and homework assistance that her daughter received. Even Sawyer's other two school-aged children, who initially did not want to join the YMCA program, are now on the waitlist to enroll after seeing the fun and exciting STEM and performing arts activities that their sister has been involved with after school.
Through Out2LearnHOU.org, parents can find out about a variety of after school programs as well as summer programs, spring break camps, and winter break camps. Pertinent program details such as fee and eligibility requirements are also conveniently listed. Additionally, parents can call the 2-1-1 Texas/United Way HELPLINE to receive the same information over the phone 24/7 in over 150 languages.
---
[1] https://www.cdc.gov/healthyschools/ost.htm
Out 2 Learn website was awarded best in the education category at the 2018 Web Marketing Association's WebAward